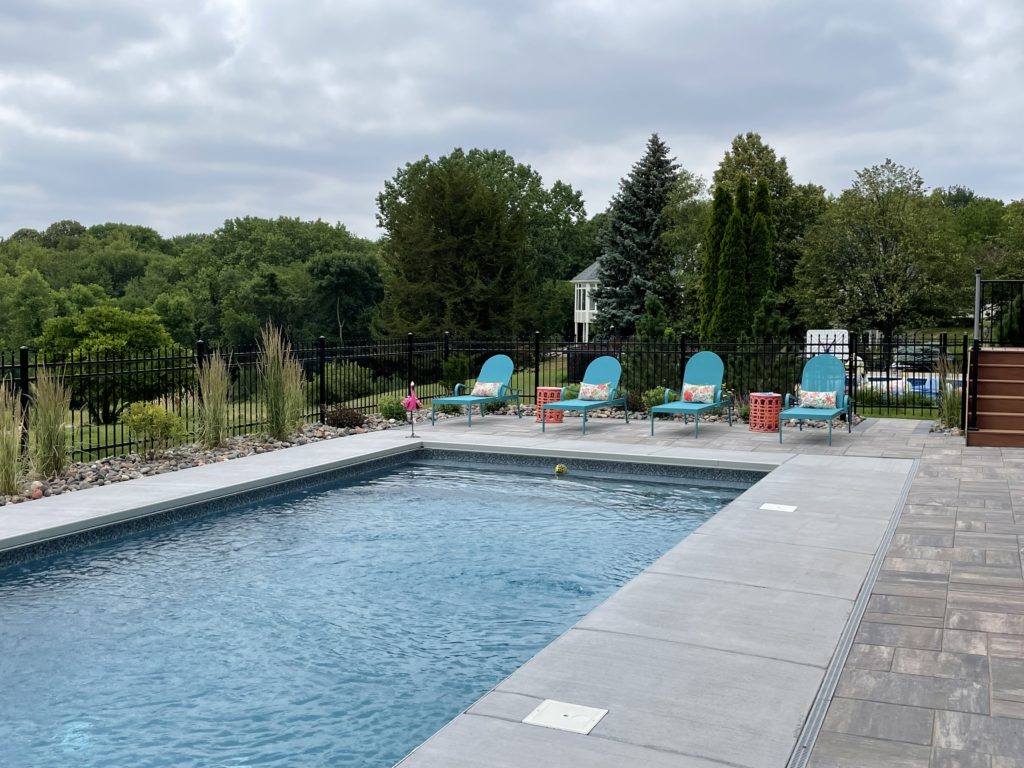 What better way to cool off in the summertime than by the pool? Backyard pools add value to your home and are a great way to spend those hot summer days with family and friends. Create a poolside paradise to relax and enjoy all summer long.
Backyard Pools are Fun for All
Whether you prefer to lounge in the sun alongside the pool, float with a good book, or splash around in the water, a pool is a great addition to your home for all to enjoy. And with the right landscaping, an in-ground pool can become a stunning and invaluable feature of your backyard.
Great Goats Landscaping can help you fulfill your pool dreams. Create a backyard oasis with customized landscaping to fit your own unique style and enjoy paradise from the comfort of your own home.
Building a Poolside Paradise
In their work with past clients, Great Goats provided such excellent work on a small project that they were contracted to design and oversee an additional backyard renovation for those same homeowners whom they had developed a trusting and comfortable relationship with. The large project, which was made possible through the collaboration of the homeowners, Great Goats, and several other contractors and subcontractors, consisted of an in-ground swimming pool, patio, deck, and screened porch. The result of which is a stunning backyard that is tons of fun!
Call Great Goats to help you create your own poolside paradise!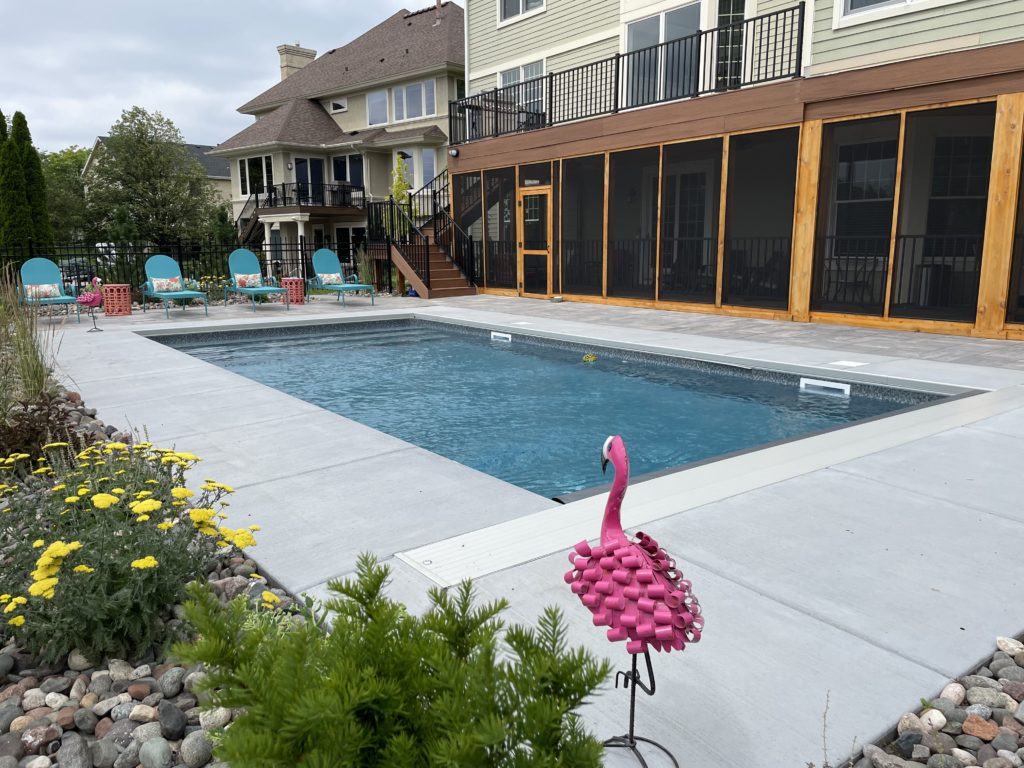 Options to Consider if You are Adding a Pool to Your Backyard
Types of Pools:

Vinyl Liner Pools
Fiberglass Pools
Concrete/Gunite Pools
Pool Covers:

Mesh Covers
Solid Covers
Hybrid Covers
Automatic Covers
Winter Covers
Water Treatment Systems:

Chlorine
Salt Water
Mineral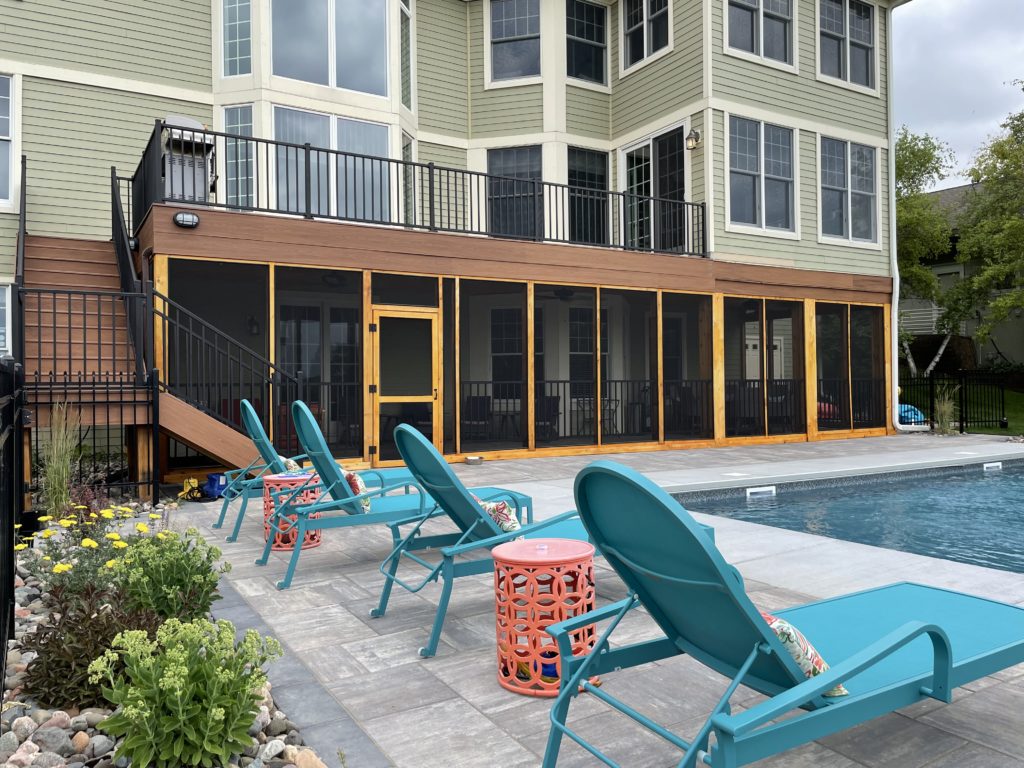 A lot goes into installing a pool. To ensure it goes well and looks amazing, use a trusted landscaping company like Great Goats to bring beauty and relaxation to your backyard.
Don't wait to install your pool. Get started this fall so that your poolside paradise is ready for you to lounge around next summer.